Background
The start of our adventure...
It was in July 2020 that Céline and Cédric Manzoni bought the restaurant and named it "The OLIVADES".
They ran this magnificent restaurant with its beautiful vaulted rooms for 11 years before joining forces with Eric Rolland, also an experienced chef and restaurateur in Gap. In fact Cédric and Eric passed their chef qualifications together in 1989 before experimenting on their own..
Since our partnership with Eric in 2011, the business has evolved, initially by creating our first three hotel rooms in the old building and by developing the catering arm of our business.
In 2014, 16 more rooms were opened bringing the total number to 19, together with the development of our private outdoor area with swimming pool.
The 3 star "Hotel Les Olivades" was finally created by welcoming Virginie Rolland, Eric's wife, who joined the company.
The two couples, Virginie and Eric and Céline and Cédric and their teams warmly welcome you to their haven of peace!!
The Team
Eric takes care of the restaurant part and the catering part accompanied by Fabien Lambert, head chef and Anthony Rebinguet, chef de cuisine. Virginie and Maëva manage the hotel and administrative side.
Managers
- Eric ROLLAND
- Virginie ROLLAND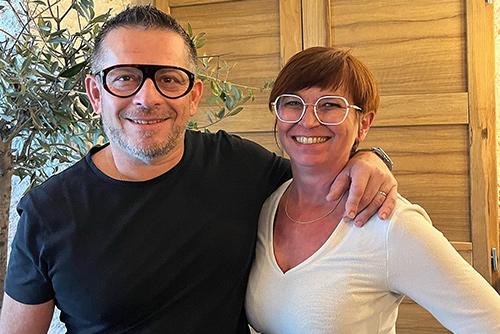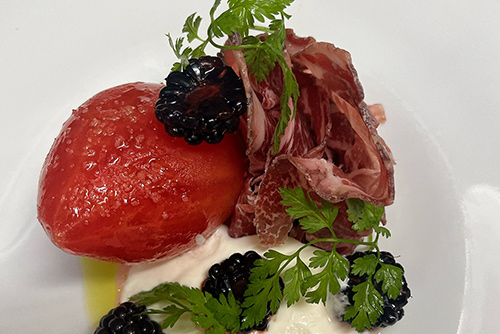 The Kitchen
- Eric ROLLAND (Gérant et chef de cuisine)
- Anthony REBINGUET (Second de cuisine)
- Mamadou GUISSE (Chef de parti chaud)
- Sidney DEBBARD (Chef de parti froid)
- Sacha ARGUEDAS (Chef de parti froid)
- Romande PONS (Apprenti pâtisserie CAP)
- Diallo Alpha BOUBAKAR (Apprenti cuisine CAP)
The Restaurant
- Fabien LAMBERT (Chef de salle)
- Théo KARABOURNALIS (Chef de rang)
- Florent ROIG (Barman)
- Wissam RAHBA (Apprenti en salle CAP)
- Anthony ROBIN (Apprenti en salle CAP)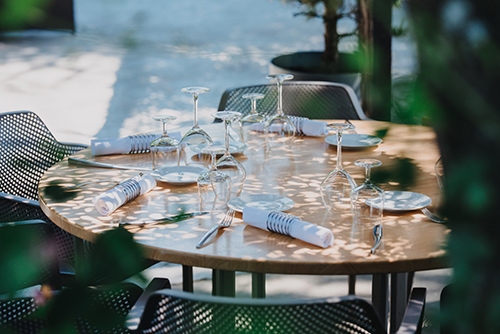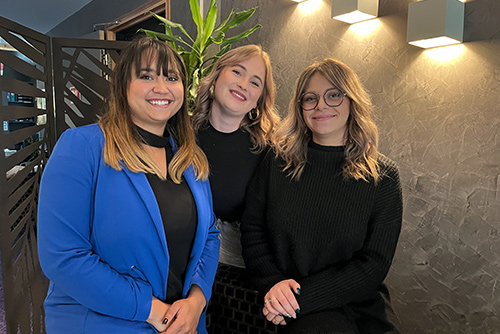 The hotel
- Virginie ROLLAND (Gérante et maître d'hôtel)
- Maëva FOULQUE (Assistante de direction et réceptionniste)
- Anna RICHIER (Community Manager et réceptionniste)
- Emma ROLLAND (Réceptionniste)
- Chloé GABRIELLI (Agent d'entretien)
Our teams are often completed by interns and apprentices from different schools and from other countries, especially, our neighbour, Italy.