Background
The start of our adventure...
It was in July 2020 that Céline and Cédric Manzoni bought the restaurant and named it "The OLIVADES".
They ran this magnificent restaurant with its beautiful vaulted rooms for 11 years before joining forces with Eric Rolland, also an experienced chef and restaurateur in Gap. In fact Cédric and Eric passed their chef qualifications together in 1989 before experimenting on their own..
Since our partnership with Eric in 2011, the business has evolved, initially by creating our first three hotel rooms in the old building and by developing the catering arm of our business.
In 2014, 16 more rooms were opened bringing the total number to 19, together with the development of our private outdoor area with swimming pool.
The 3 star "Hotel Les Olivades" was finally created by welcoming Virginie Rolland, Eric's wife, who joined the company.
The two couples, Virginie and Eric and Céline and Cédric and their teams warmly welcome you to their haven of peace!!
The Team
Cédric and Eric look after the restaurant and Virginie and Céline are in charge of the hotel with 4 teams to manage between them: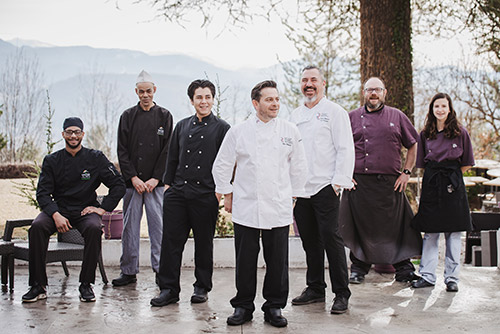 The Kitchen
Éric ROLLAND (head chef)
Jérôme VELUME (sous chef)
El Mostafa HADDIOUI LAGRINI (kitchen porter)
Mamadou GUISSE (chef apprentice)

The Restaurant
Cédric MANZONI (head butler and caterer)
Fabien LAMBERT (head waiter)
Maxime BOUFFIER (waiter)
Farid HACHANI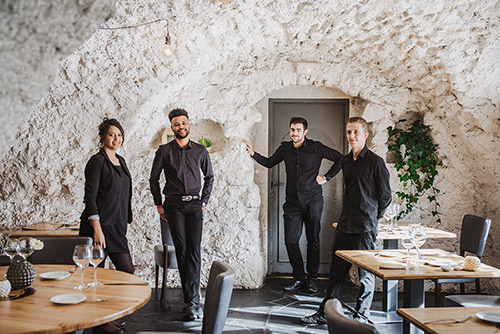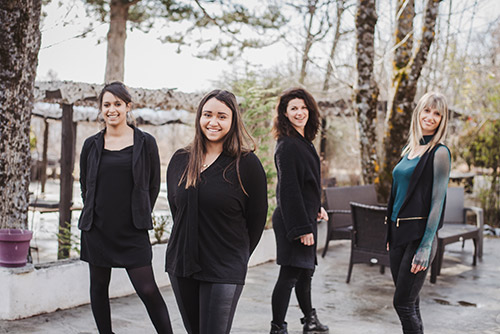 Catering
Depending on the catering service, the number of waiters changes but we have a loyal core of waiters and waitresses to call upon including…
Maéva FOULQUE, Marie GLEIZE, Cassandre EISEL, Sandra CORRALO…
The hotel
Céline Manzoni : Director and administration management
Virginie ROLLAND : Director and Manager
Nabia BELHIA : Hostess
Maéva FOULQUE : Receptionist
Magalie CORRETEL
Laundry and cleaning services:
Michèle GUASTALLA / Annick ROLLAND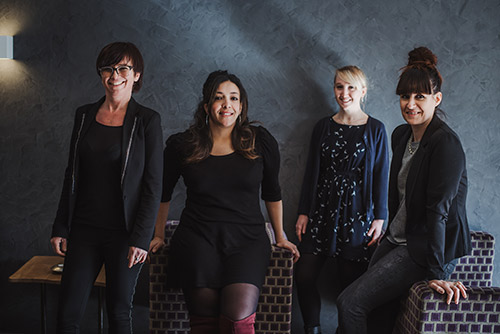 Our teams are often completed by interns and apprentices from different schools and from other countries, especially, our neighbour, Italy.