Menu de Noël et Réveillon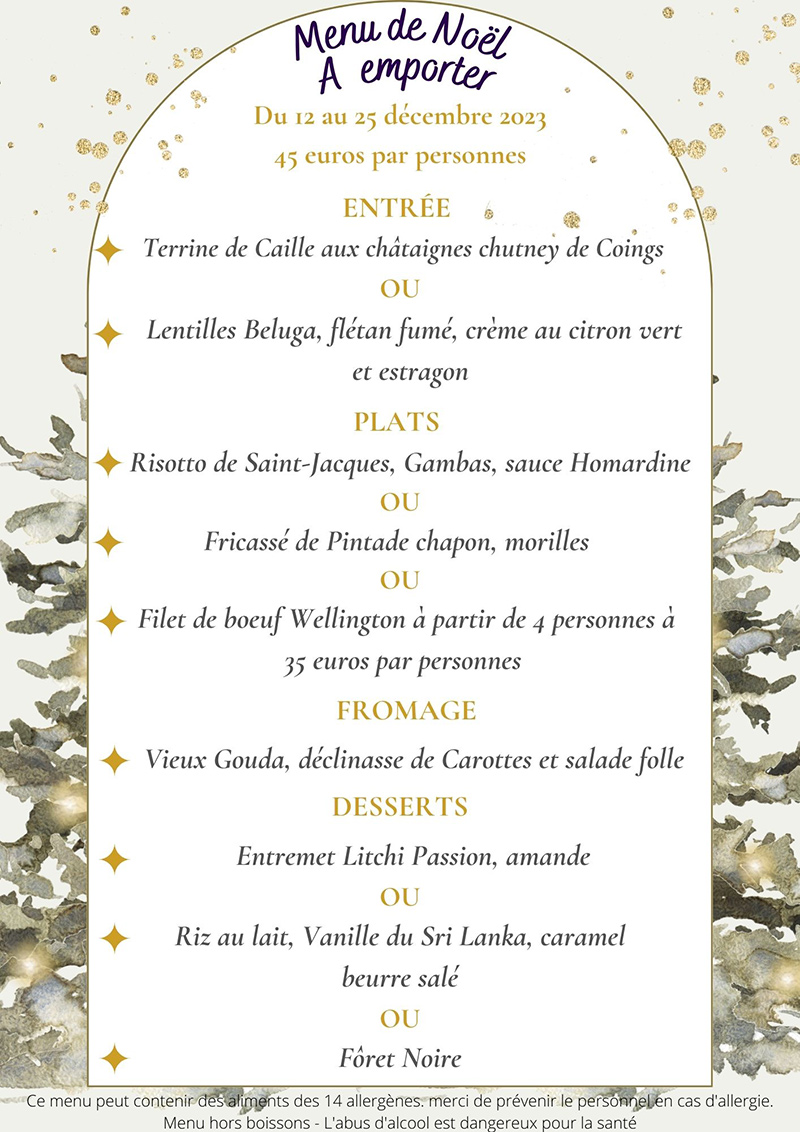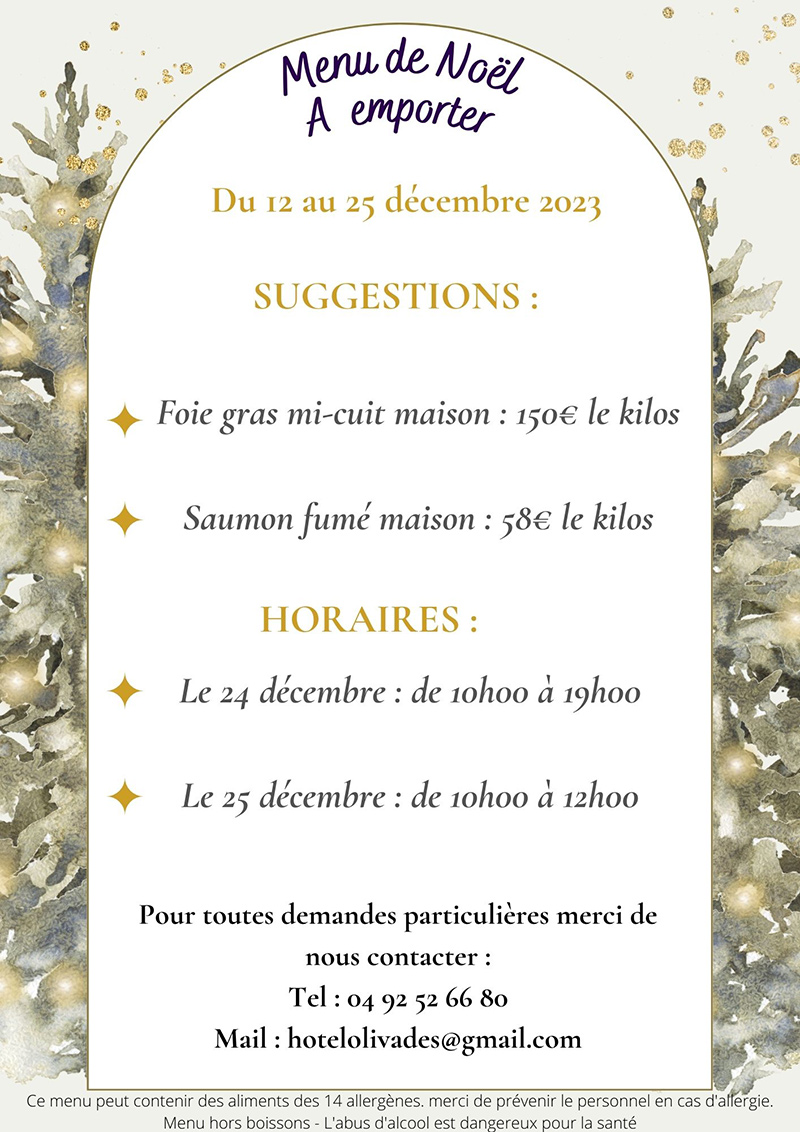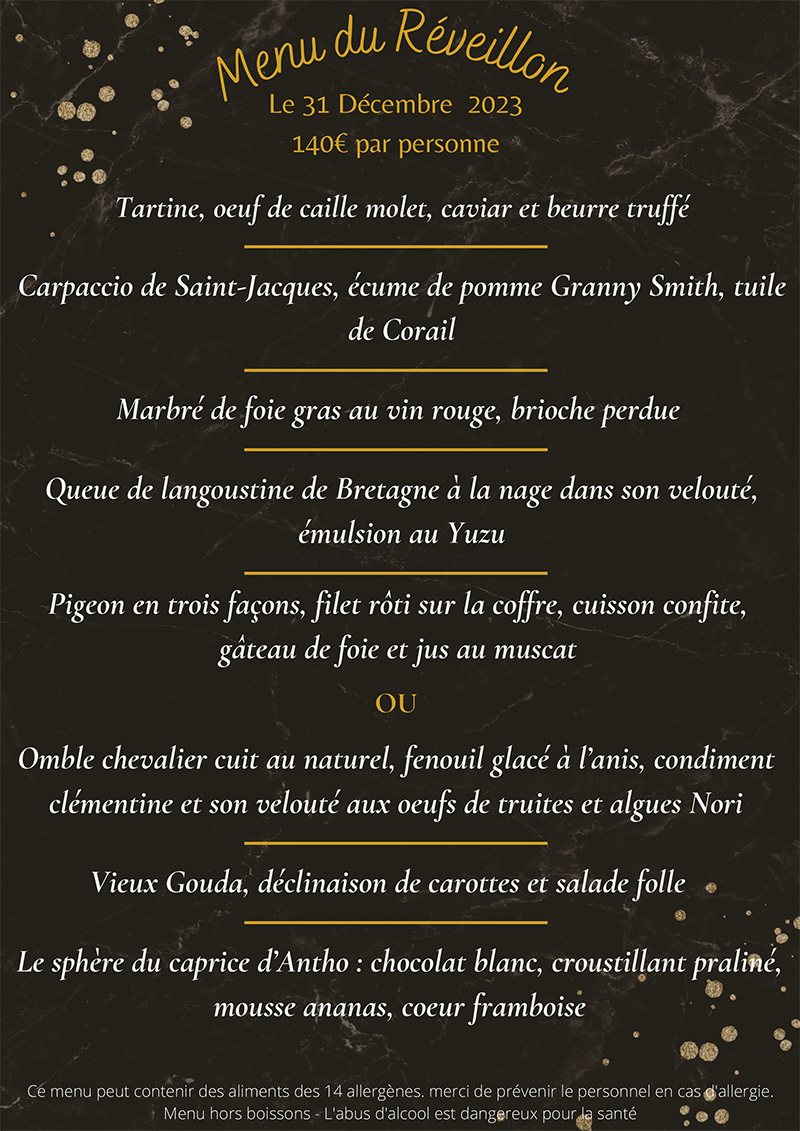 The Menu
Every day the midday and evening menus are changed and adapted to make the most of the seasons and local produce.
Our Wine Cellar: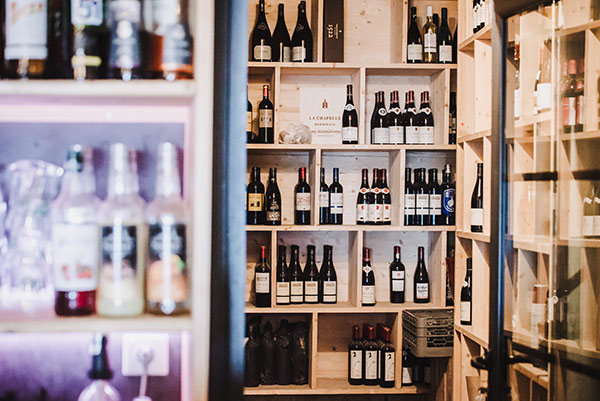 Discover the whole of France via our wine cellar with a range of quality wines. From Rasteau to Hermitage La Chapelle, from local Hautes-Alpes wine to Bordeaux Crus or Alsace wine ... and of course a vast menu of Champagne... in short, a fabulous varied and quality selection to enjoy.
We also offer cocktails, an aperitif menu with or without alcohol...
The still and sparkling water offered with your meal comes directly from the restaurant...
Chèques cadeaux
Le restaurant vous propose également d'offrir des chèques cadeaux avec différents packs :